Donate For
Biodiversity Conservation
Give to The Biodiversity Group
Your financial support goes further with smaller organizations like The Biodiversity Group and helps an entire network of conservationists!
And it's 100% tax-deductible!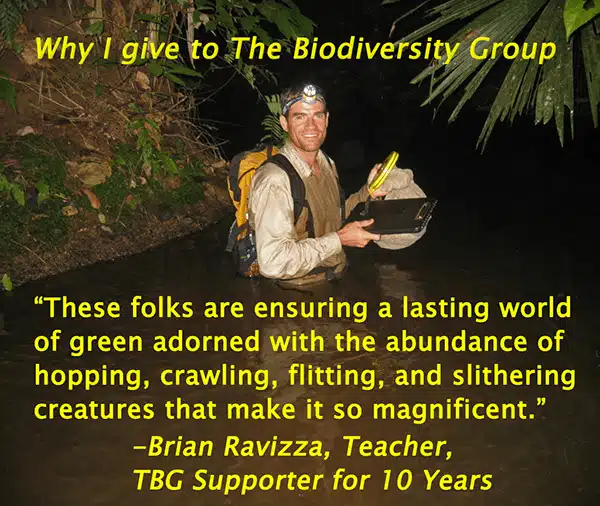 Honor Someone You Care About
Make a Donation in Their Name
Just email us the name and address of the recipient, and we'll send them a personalized letter of thanks.