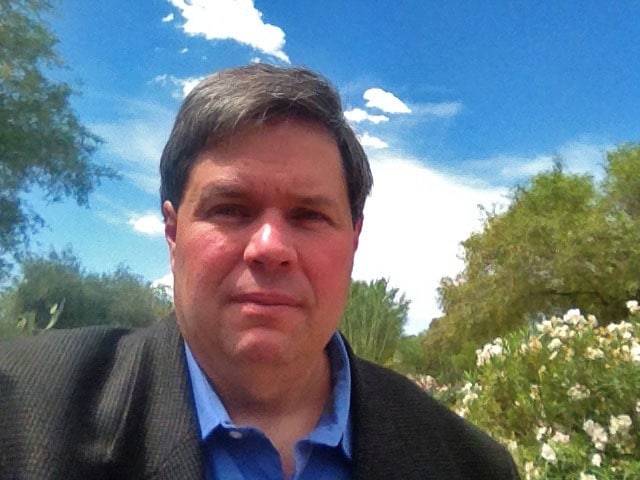 Philip Ivory is a writer and communications specialist who has lived and worked in Tucson, Arizona for over 20 years. A New Jersey native, he earned a BA in English language and literature from Columbia University.
His professional career has involved work as a communication specialist for major nonprofits including the Muscular Dystrophy Association, where he scripted special fundraising messages for individuals ranging from Jerry Seinfeld to Billy Crystal. His writing and marketing expertise encompasses annual reports, feature magazine articles, video scripts and other key communications targeted at conveying an organization's sense of urgency and its unique vision for advancing a critical mission.
As someone who enjoys observing the natural world from his backyard and from Tucson's excellent vantage points such as Tohono Chul Park, Philip is excited to help the Biodiversity Group captivate the imaginations of people everywhere who wish to champion the richness and diversity of our natural world.
He's also a published fiction writer and maintains a blog at writeyourselfsane.com.