Donate For
Biodiversity Conservation
Give to The Biodiversity Group
Your financial support helps us protect our treasured wild spaces and empower local communities.
And is 100% tax-deductible!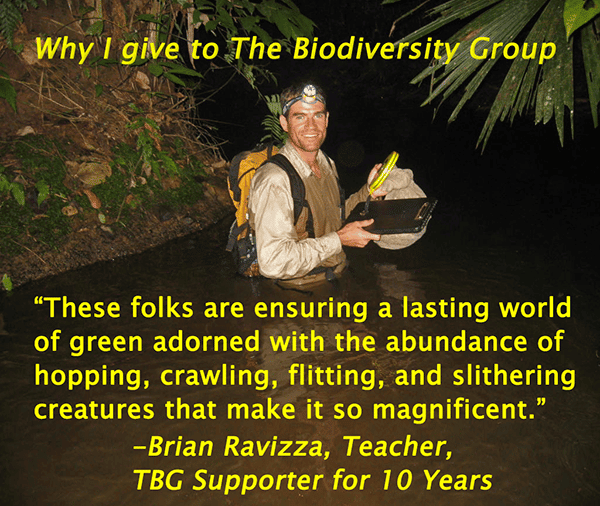 Interested in making a BIG impact? Find out how to be a
Donations can also be made by post to:
The Biodiversity Group
10980 W Rudasill Rd.
Tucson, AZ 85743 USA
Or at:
Honor Someone you Care About
Make a Donation in Their Name
Giving a donation as a gift to honor someone special?
Just email us the name and address of the recipient, and we'll send them a personalized letter of thanks.