A Photographic
Opportunity
Like No Other
Join A Conservation Photography Workshop
Conservation photography is the process of making images that can affect positive change, and then using them to help make it happen."
-Paul S. Hamilton, Conservation Photographer, Group Leader
Want to put your photography skills and desire for travel to use for conservation? We are seeking photographers for our conservation photography workshops to travel to wild and scenic locales that are in urgent need of global attention, and you can help visually share the stories of places, plants and animals that might otherwise perish without your efforts.
Our photography workshops are unlike any other in the world.
Unlike typical photo tours and workshops, we provide instruction in how to take photographs that are used for saving species. You will be able to use the images you take in the wilds of Ecuador or Vietnam to help save those same areas, and the species within them.
Visit breathtaking places, stay in surprising comfort, and receive on-the-ground instruction and training to apply photography towards conservation.
There is simply no other opportunity like this in the world. Please join us!
Explore Upcoming Expeditions
Here's What Makes Us Different
Once we finish the expedition, we're not done. Each participant will have the opportunity to provide some of their best shots towards conservation projects, which may include:
A photographic record of the biodiversity of the area
An online exposé featuring your most beautiful images
A gallery or other public display
A photo book featuring your images
A short-feature documentary on the site and its inhabitants
If you let your images be used for conservation projects, you will be credited to each endeavor – it's not only a great way to give something back, it's a great way to build your profile and professional network.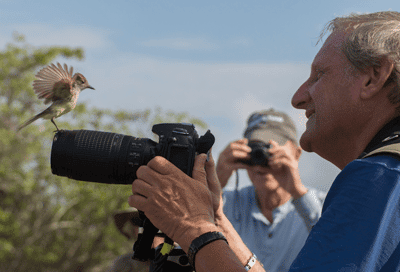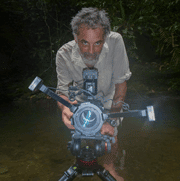 Lead Photographer
For the last 20 years, Paul S. Hamilton, PhD has been snapping pics of some of the most unusual creatures on Earth around the world. His photographs have been featured in hundreds of print and online outlets, including several National Geographic publications, and everything from Geo International to the Mumbai Mirror. His prints are hanging in the homes of over 100 clients. He takes a relaxed and fun approach to workshops and will help you get the best shots possible. Find about more about Paul and his body of work at BiodiversityPhotography.org.