Photo Workshop:
Ironwood Forest National Monument
Biodiversity of Ironwood Forest National Monument
Ironwood Forest National Monument in southern Arizona was created in June of 200 to protect not only ironwood trees, but saguaro, bighorn sheep, desert tortoise, the endangered Nichol's Turk's-head cactus, as well as 494 other species of plants, 121 species of vertebrates, and countless other invertebrates, lichens and more.
The ironwood tree in itself is a fascinating, gorgeous, and vitally important member of the Sonoran Desert community. They can live to be some 800 years old. In that time, they can play "nurse plant", providing shelter for generations of Saguaro cacti, that only live to be a mere 200 years old. During an individual tree's life, it can provide, food, shelter or nutrients to over 600 other species!
These spectacular annual bloom of ironwoods will be underway during our workshop.
 Includes exhibiting your images in a Tucson gallery!
Since we're all about Conservation Photography, and getting things done with our images, we have arranged for a showing of your images for a month in a Tucson Gallery. In this way, we can support the monument's mission of conservation while also introducing the world to the fascinating world of the Ironwood Tree. And by the way, it's also a great way to showcase your work–you can expect hundreds of visitors to come through during the month of the showing.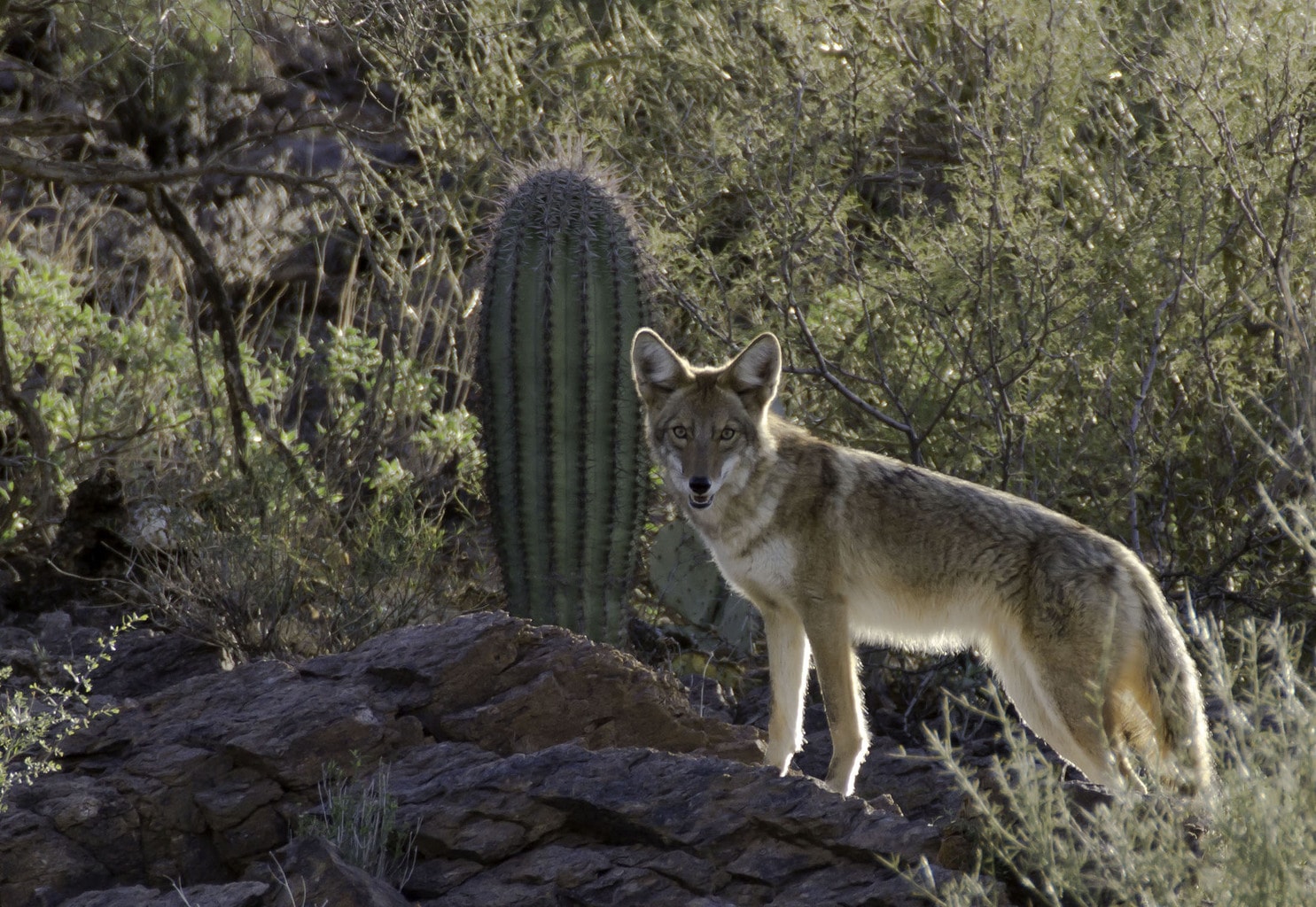 Details
Dates: April 26-30, 2018
Location:  Ironwood Forest National Monument, southern Arizona, USA, and surrounding areas. Studio work at TBG headquarters in the nearby community of Picture Rocks.
Leaders: Paul S. Hamilton, Conservation Photographer and Founder of TBG will be your guide and resource. Ross J. Maynard, naturalist and photographer, will be working with you on animal posing, set design, and will serve as snake handler-in chief.
Subjects: Desert Ironwood trees and their pollinators, desert tortoises, bighorn sheep, Gila monsters, rattlesnakes, desert iguanas, and any number of hundreds of other subjects we are likely to find.
Cost: $950; Optional $100/night accommodations at Crickethead Inn
Skill Level: Beginner to Professional
Maximum Participants: 8 (minimum 1 leader per 4 participants)
Safety: Only highly trained personnel will handle venomous animals, and only with appropriate gear. We will make sure that photographers stay a safe distance from animals while getting the best opportunity for great photos! Since we are working in the desert, sun protection and water are mandatory for all participants.
Physical exertion needed:  Moderate; ability to walk with gear at a slow to moderate pace in warm weather on uneven terrain for three hours at a time. Expect temperatures of about 70-90 degrees F. Those opting to try to photograph bighorns will need to walk off-trail for an hour or more.
Included: Four nights and three days instruction, reptile handling, lunches and dinners, transportation on site, studio setup. Also two 8×10″ mounted prints for the exhibition.
Excluded: Travel to site, room, breakfast, gear. You might want to bring knee pads to get some of the best shots of ground-dwelling creatures!
Option: Pre-workshop refresher or crash course in Saguaro National Park. Contact us for details.
Schedule
Thursday, April 26
6:00-8:00PM: Welcoming reception at TBG headquarters with snacks, beverages, and opening presentation.
Friday, April 27-Monday April 30, general schedule
8:00AM: Breakfast
9:00AM Presentation on subjects, techniques, and safety
11:00AM Studio Setup, test shots and local subjects at HQ
12:00PM Lunch
3:00PM Depart for Ironwood, Ragged Top Mountian and other locations.
6:00PM Dinner in the field.
7:00-10:00PM "Road cruise" back to HQ for snakes and other nocturnal life
Monday, August 27: Wrap up and AM Departure
TBA: Gallery Opening at Tucson Gallery