Conservation Photography
Workshop FAQs
Frequently Asked Questions
What makes The Biodiversity Group's Workshops different?
With TBG, you don't just travel. You don't just learn. You don't just shoot. You contribute. You will gain the skills to make your photography work for conservation efforts around the globe. And if you wish to, your images will be used directly to assist in the science of conservation, and can even be used in products such as gallery showings, books, and documentaries.
Do you offer custom itineraries?
Yes! Just get in touch with us about what your interests are, including number of participants, preferred location, level of accommodations, dates, and subjects you would like to shoot. We will provide you with a custom quote.
When should I arrive and depart?
The dates of the workshops include your time for international travel. You can get in on the first day listed, and depart on the last. If you would like to get in early or stay late, we can help with additional activities.
How comfortable are the accommodations?
It depends on the exact trip, and varies from luxury to rustic, but always safe and accommodating. You will always have comfortable beds, made daily, excellent food with special diets accommodated, private bathroom, insect protection, and emergency services. Single room supplements are available upon request. All travel is privately chartered.
Are there any prerequisites?
We don't have any strict prerequisites, but you certainly should be very familiar with the ins-and-outs of your camera. This should include proficiency in major shooting modes (S/A/M) and a thorough understanding of aperture, shutter speed, and ISO. Since much of our work is on nocturnal in situ macro subjects, you need to be able to use your equipment under the light of a headlamp, including flash(es).  If you wish to work on post-processing and catalog management, you should be familiar with at least the basics of Adobe Lightroom.
What kind of physical condition do I need to be in?
Our workshops are designed for people with a wide variety of physical conditions. In general you will have the most photographic opportunities if you can walk a mile or two, with your gear, stopping often. The pace is usually slow, but there may be some spots where we need to hike on slippery surfaces. See individual workshop destinations for specifics on difficulty. You must tell us ahead of time about any medical conditions that may limit your abilities to fully participate, or for which may make you more likely to need medical attention.
What costs are covered for my registration fees?
TBG provides everything from airport pickup to airport drop off. This includes hotel transport, all food and lodging, local transport, included activities, professional guidance and individual instruction. Any additional days stay, souvenirs, alcoholic beverages, expected tips, and optional activities are not included.
Are there any health hazards to consider while travelling in the tropics?
Yes, but none that cannot be mitigated with proper precautions. To assess your own physical abilities, we recommend you consult with a health professional to discuss what personal precautions you should take. Once we depart on the workshop, you will be guided by professionals who know what's-what. By the way, if you're worried about snakes, we'll take care of them and get you some of the best images (safely!) of these remarkable creatures. Really, you should be more concerned about driving on the freeway. . .
What kind of gear do I need?
You will need a dSLR or equivalent mirrorless camera body. Since most of our subjects are small, a 1:1 macro lens is highly recommended. A big telephoto and a wide-angle will help. A macro flash, such as a twin flash, will give some of the best results for still photography of small life forms. A sturdy tripod is all but vital for macro subjects and video if you are interested. If you have any doubts about your gear, just get in touch.
Can I also work on video?
Yes! With the interchangeability of video and still photography capabilities in recent years, you can record professional-quality video alternating with photographs. If desired, you will be given professional instruction on video and sound recording techniques. The main difference in gear between photography and still techniques is one or more forms of continuous lights, such as an LED light panel (which also can give great results with still photography).
Will I learn about post-processing?
Yes! For post-processing, it is highly suggested that you bring a notebook computer with Adobe Lightroom loaded. During "laboratory" sessions, we will be going over both image processing and image-management. And as you will learn, advanced image management is crucial for making your images work for conservation science.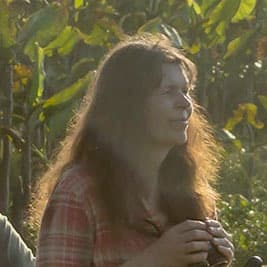 "An incredible, breathtaking experience. . .a trip of a lifetime that I hope to repeat!"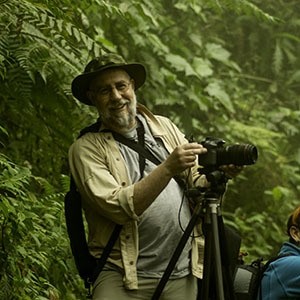 "A truly mind-blowing experience. I will never forget it and skills that I learned have kicked my photography up into another level."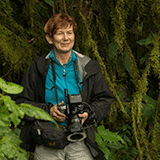 "A breathtaking experience for anybody ready for a challenge in exchange of being allowed to 'focus on life overlooked'."