The Amphibians and Reptiles of Estacion Biologica Jatun Sacha:
A guide to the Herpetofauna of Amazonian Ecuador
by: Gregory O. Vigle, Paul S. Hamilton and Ryan J. Sawby
This is a comprehensive guide to the identification, biology and natural history of 162 species of reptiles and amphibians found at Jatun Sacha Biological Station. Each species is fully illustrated in color, and many species are represented with multiple photographs illustrating within-species variation. It is written for a general audience: biologists, students, natural historians and the inquisitive traveler alike will find valuable information within this the pages of this field guide.
Sample Page Proof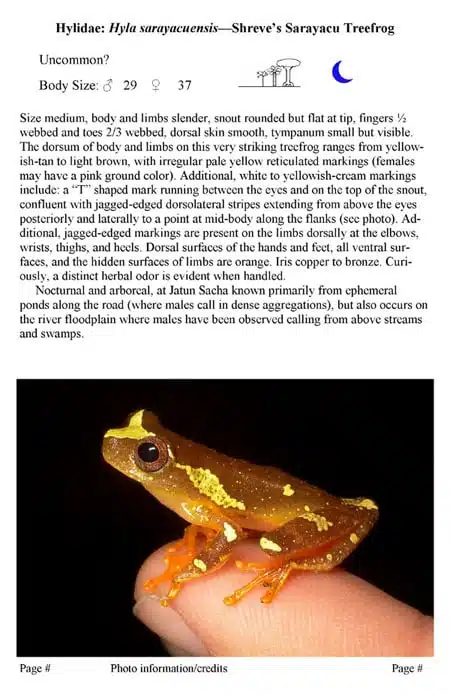 We have a multifaceted approach to the science of Conservation Biology. We use everything from laboratory science to fine art photography to help discover, understand, and appreciate the value of biodiversity.
Support these projects by getting involved in our field work, or by making a donation today.