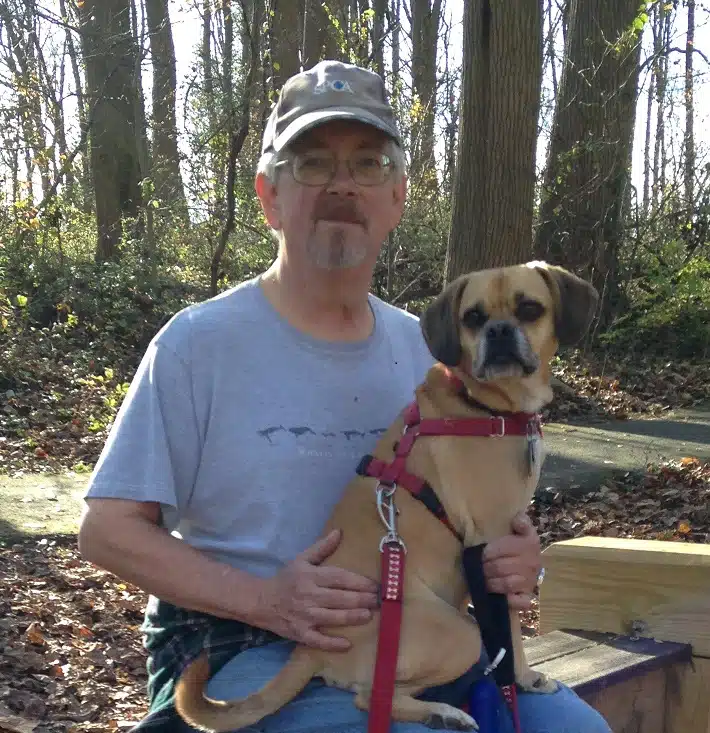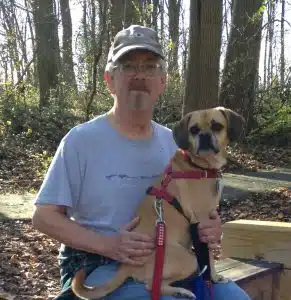 Dr. Lockwood has degrees in biology and psychology from Wesleyan University, Connecticut and a doctorate in physiological and comparative psychology from Washington University in St. Louis, where his research focused on the dynamics of wolf social structure in wild and captive wolves. His field work was based out of Barrow, Alaska (now called Utqiagvik). He was involved in the earliest efforts to prepare captive-bred wolves for release into the wild, which helped shape protocols for future captive-release programs. He also conducted field work on foraging strategies of fruit bats in Costa Rica. He later served as Research Director for the Wild Canid Research and Survival Center (now the Endangered Wolf Center) in Eureka, Missouri.
After receiving his Ph.D., he was Assistant Professor in the psychology departments of the State University of New York at Stony Brook and Washington University in St. Louis. He joined the  staff of the American Society for the Prevention of Cruelty to Animals (ASPCA) in 2005 as Senior Vice President Anti-Cruelty Special Projects. He retired in 2019 but continues to serve as a consultant on Policy, Response and Engagement. Prior to his joining the ASPCA, he was Vice President at the Humane Society of the United States, a post he held from 1984 to 2005.
For over 40 years, Dr. Lockwood has worked with humane societies, law-enforcement agencies and environmental groups worldwide, serving as an expert on the interactions between people and domestic and wild animals. He has testified in numerous trials involving cruelty to animals or the treatment of animals in the context of other crimes, including dogfighting, child abuse, domestic violence and homicide. His efforts to increase public and professional awareness of the connection between animal abuse and other forms of violence were profiled in an award-winning 1999 British Broadcast Corporation/Arts & Entertainment Network documentary entitled "The Cruelty Connection."
Dr. Lockwood has served on the Board of Directors of Defenders of Wildlife, the Center for Respect of Life and the Environment and the International Veterinary Forensic Sciences Association. He currently serves on the advisory boards of the National Link Coalition and The Morris Animal Foundation. He is a Fellow of the Oxford Center for Animal Ethics and the Denver University Center for Human-Animal Interaction. He has held adjunct teaching appointments with Duquesne University and Canisius College and is currently Affiliate Assistant Professor, Small Animal Clinical Sciences, College of Veterinary Medicine and Department of Pathology, College of Medicine, at the University of Florida, Gainesville.
Dr. Lockwood has published over 100 papers in professional journals in a variety of fields. He  edited Wildlife Survival: The Proceedings of the Symposium on Endangered North American Wildlife and Habitat (1979) and  co-authored Cruelty to Animals and Interpersonal Violence (1998). He is also co-author of Forensic Investigation of Animal Cruelty: A Guide for Veterinary and Law Enforcement Professionals (2006). He authored Prosecuting Animal Cruelty (2006) and co-authored ­­­Investigating & Prosecuting Animal Abuse (2013) for the National District Attorneys Association. He also co-authored Animal Cruelty and Freedom of Speech: When Worlds Collide. U.S. v. Stevens and other Challenges on Public Policy and Animal Protection (2014) dealing with the first animal cruelty case heard before the U.S. Supreme Court.
He lives in Virginia with his wife Julie and a Puggle – Tonka.